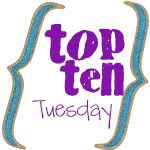 Ever heard of the organization Craft Hope? I was introduced to them last month; they are an organization that exists to provide people who need loving support with something handmade. Currently, they are partnering with Orphan Outreach and asking that as many people as possible send in handmade bracelets for distribution in Russian orphanages late this summer.
Cool, huh?
So, over at MomColoredGlasses, we decided to get involved in this project, and collect as many bracelets as we can from our MCG readers, friends, family, people on the street, anyone we can talk to and get excited about making bracelets. Seriously, I was trying to get the Hobby Lobby check-out girl involved the other day. (I think she thought I was a little nuts.) We are collecting them until June 5th, and so…I present…the top 10 reasons why YOU should get involved in making bracelets with us!
1. More than 1 million orphans are waiting for a home in Russia.
2. Acts 20:35 says, "It is more blessed to give than receive."
3. We give you step by step directions on how to make a super-cool braided fabric bracelet.
4. If fabric scares you…pony beads are cheap and easy.
5. If you routinely "swim against the flow", you can design your own bracelet masterpiece.
6. If my two-year old can do it, so can you.
7. It's a good excuse to have a party…get together and make bracelets! I am planning one!
8. You are never too old to break out the embroidery thread and make friendship bracelets.
9. We have so much…and they have so little…
10. Do you need any more reasons?