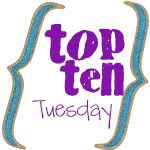 Out of the 90+ apps I have installed on my iPad, probably more than 3/4 of them are kid-related. More often than not, you will see my little Fiona dragging it around playing Cupcakes or Parker snuggled up on the couch playing Where's Waldo?. In fact, when I actually get a chance to get my hands on it, they are always clamoring to swipe it away from me.
I suppose I don't blame them – the apps I use aren't fancy or flashy – but they are apps that epitomize what makes the iPad so amazing. Interactivity…video…portability…sheer beauty…makes me want to go "ahhhh…"
So here are my top ten "Being-A-Grownup" apps in no particular order…
1. Pandora: This is one app that my kids and I both enjoy. I can listen to my JJ Heller station and the kids can listen to their Disney Channel or Wiggles station. Listening to a local radio station is so…2009, right?
2. ABC Player: This app has full episodes of quite a few ABC shows, so if you have some fans, you can watch them at your convenience. For example, I catch up on Castle episodes, while I'm cooking dinner in the kitchen, folding laundry in the basement, or flat-ironing my hair in my bedroom.
3. Pinterest: Can I really say anything bad about Pinterest? It is especially beautiful on the iPad, because you can scroll quickly, pin easily, and everything is easy to see. Plus, it gives me plenty of time to pin all sorts of things I will never have time to actually do or make…:)
4. Betty Crocker Cookbook: Somehow I stumbled onto the Betty Crocker app, and unlike some of the other cookbook apps I own, I find myself going back to it over and over again. It is easy to navigate, has simple family-friendly recipes, and well…it's Betty Crocker!
5. Flipboard: This app is like the creme brûlée of social media apps…it turns Facebook and Twitter feeds into creamy and crunchy little nuggets of deliciousness. All the links are opened for you, and status updates read like a magazine. Love it!
6. The Weather Channel: I mostly use my phone for checking the weather, but for looking at radar, the iPad app is the best hands down. Within two touches, I am looking at full doppler radar that I can zoom in or out to see if I have time to run out before the next storm hits.
7. USA Today: This is the only news app that I use. It is easy to navigate, gives you the basics, and it even has little embedded video clips.
8. WebMD: The best part about this app is the symptom checker. You just touch the area where you are having symptoms and it quickly walks you through the questions to nail down your possible issue. Then I can take what I find…and call my Nurse Practitioner sister. 🙂
9. WordPress: I like having the flexibility to draft blog posts whenever…wherever…and this app makes it super easy. I like how I can save "local" drafts too, so I can still jot down my ideas outside of a wifi zone.
10. Zillow: Since we are in the house-selling/buying phase of our life right now, Zillow has been a lifesaver. It gives you satellite images of the area you are looking for houses, the Zestimate price of the homes, and details on what is for sale. In a word, it is…awesome.
I can imagine that you are all…Blown away! Amazed! Stupified! Astounded! But as I look at my list, it is clear proof that the best iPad apps understand what the iPad is all about – and pursue it relentlessly.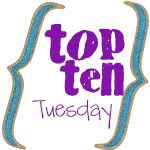 Ever heard of the organization Craft Hope? I was introduced to them last month; they are an organization that exists to provide people who need loving support with something handmade. Currently, they are partnering with Orphan Outreach and asking that as many people as possible send in handmade bracelets for distribution in Russian orphanages late this summer.
Cool, huh?
So, over at MomColoredGlasses, we decided to get involved in this project, and collect as many bracelets as we can from our MCG readers, friends, family, people on the street, anyone we can talk to and get excited about making bracelets. Seriously, I was trying to get the Hobby Lobby check-out girl involved the other day. (I think she thought I was a little nuts.) We are collecting them until June 5th, and so…I present…the top 10 reasons why YOU should get involved in making bracelets with us!
1. More than 1 million orphans are waiting for a home in Russia.
2. Acts 20:35 says, "It is more blessed to give than receive."
3. We give you step by step directions on how to make a super-cool braided fabric bracelet.
4. If fabric scares you…pony beads are cheap and easy.
5. If you routinely "swim against the flow", you can design your own bracelet masterpiece.
6. If my two-year old can do it, so can you.
7. It's a good excuse to have a party…get together and make bracelets! I am planning one!
8. You are never too old to break out the embroidery thread and make friendship bracelets.
9. We have so much…and they have so little…
10. Do you need any more reasons?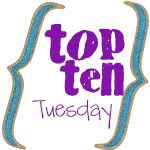 A few months ago, I came across a book of mine from high school. I have a sneaking suspicion that it was actually my Dad's book, but he assured me on his last visit that even if it was his, he was okay with me still having it. Anyways, the book is called Words I Wish I Wrote by Robert Fulghum, and according to Fulghum, it is "a collection of writing that inspired my ideas".
I like that. Identifying and celebrating what inspires you. I usually keep mine scribbled on post-it notes or written on the top of my white board calendar…not terribly permanent locations.
So, in the spirit of OhAmanda's Top Ten Tuesday, here are a few things that I wish I wrote…or spoke…that have been inspiring me lately. And yes, I realize that it is NOT Tuesday…
"Rock what you got." (

Superchick

) I wrote a

post

about this song last year, and it continues to inspire me. There are so many times where I feel flabby and self-conscious, and I have to tell myself that no matter what…I need to be okay with who and what I am and just "rock it"! A friend of mine tells me on occasion when she has "claimed" this quote too…even got her through a trip to Victoria's Secret. (She's braver than I am…)
"If you are going to write, you want it to matter." (

Shauna Niequist

) Earlier this year, I went to hear Shauna speak about her most recent book,

Bittersweet

, at our church and I was so inspired about her thoughts about loss, change, and writing. I typed this quote into my iPhone as something that resonated with me then…and now. I want whatever I do…to matter, to make a difference in the lives around me. Even as my career has morphed into something unrecognizable, it has been my constant…I always want to be in a place where I can impact people's lives. I suppose that is the case for most people, so it isn't anything unique, but it is something I think about often.
"In the going, the Spirit comes." (

Jeff Manion

) One of the many things I love about our church (Ada Bible Church), is how our pastor uses the Word to challenge us to take action in our spiritual lives. I wrote a

post

about this quote from a sermon just about a year ago, and it was something that I clung to during a pretty rough time. Taking that first step. Moving forward. Trusting in God. Clinging to hope.
"Get home on time, or you are gator bait." (Ben) Okay, so this is maybe less inspiring and more amusing, but the other day, Ben and I were talking about how he will be "gator bait" if he didn't get home in time for me to head out for the evening.  Any gator hunters or

Swamp People

watchers will know what I'm talking about…and it made me simultaneously grimace and chuckle to think about the rancid, rotten meat that they use to catch the gators. It seems oddly appropriate, and I just might use that phrase in the future…
"Redefined by Motherhood" (Unknown) Okay, I'm not sure if I heard this phrase somewhere or if it just popped into my head, but it has been slowly twirling around up there for the last six months or so. I just keep hearing story after story of women who were profoundly changed by motherhood (aren't we all), and we have started to collect those stories over at

MCG

. We become educators, advocates, savers, coaches, comforters…all things inspired by our individual journeys into motherhood.
"Real courage is risking something you have to keep on living with, real courage is risking something that might force you to rethink your thoughts and suffer change and stretch consciousness. Real courage is risking one's cliches." (Tom Robbins) This was a quote from Fulghum's book, and I like the audacity of it. I'm wimpy…tentative…comfortable…and this quote challenges me to look beyond what I consider change to something more. What paradigm am I willing to change, what comfort zone am I willing to leave…good, but hard things to think about.
Ephesians 3: 15 – 21: "For this reason I kneel before the Father, from whom every family

 

in heaven and on earth derives its name. I pray that out of his glorious riches he may strengthen you with power through his Spirit in your inner being, so that Christ may dwell in your hearts through faith. And I pray that you, being rooted and established in love, may have power, together with all the Lord's holy people, to grasp how wide and long and high and deep is the love of Christ, and to know this love that surpasses knowledge—that you may be filled to the measure of all the fullness of God. Now to him who is able to do immeasurably more than all we ask or imagine, according to his power that is at work within us, to him be glory in the church and in Christ Jesus throughout all generations, for ever and ever! Amen." (NIV) This year, I studied Ephesians and James with a group of women from my church, and this passage was one that stood out to me. I want my prayers to sound like Paul's prayer, going beyond the everyday blessings and praying that the people I love are strengthened by the Spirit, captured by Christ's love, and rooted in God's fullness.
"No!" (Not me) I do say "No" on occasion when I am asked to do, help, bring, but I find myself jamming my life too full…too often. I have such respect for the people in my life that are able to keep themselves so centered…so balanced. Just the other day, I was lamenting all the things that I needed to get done around the house, and Ben looked at me and said, "Well, do you have to do all those things?" I stammered…"Well, of course!"…but when I started thinking about it, there were plenty of things that I should never have started if I didn't have the capacity to finish.
(and 10.) Okay…so I left the last two for others to join in…what is a quote that inspires you?