We never planned to go on spring break, but with all the changes coming down the pike (read: my new job in the fall), we realized that this might be our last chance to go on vacation in early April for quite a while. So, we hit the road to Destin with the Terryns…our friends/neighbors/best buds on a sunny morning, bright eyed and ready for adventure.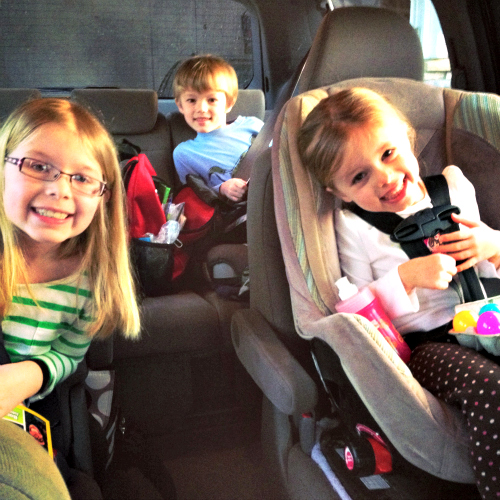 Did I say adventure? Oh…we got adventure all right. Maybe not the one we were expecting. Maybe the kind that starts out so bad, all you can do is laugh. Or the kind that deepens a friendship the way that only gallons of Chex mix, broken glass, Hello Kitty playing cards, torrential rains, dance parties on the balcony, and bad Chick-fil-a can. But yes, an adventure.
It's taken me months to get around to writing this post…the reason why it took so long AND our crazy vacation story is in the long-ish video below…or you can just look at the cute kid pics below…or watch Maggie's snazzy video vignette of our trip here.
Thinking back on it now, it makes me smile. How did we pull that off, I wonder? And will I ever forget those sweet squeals of delight as the kids ran through the surf?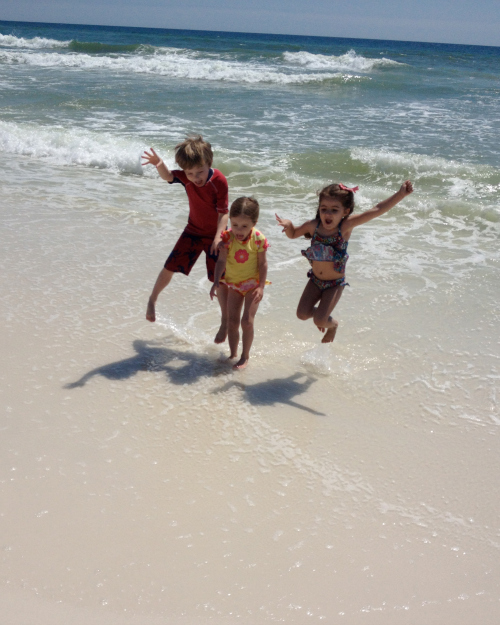 Or when Fiona said, "It's the end of the world, Daddy" as she looked out into the ocean…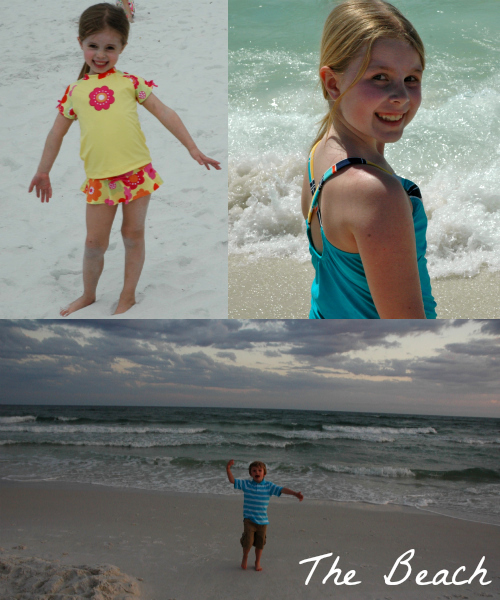 Or all of the super hero escapades…Little Mermaid performances…and running around like crazy…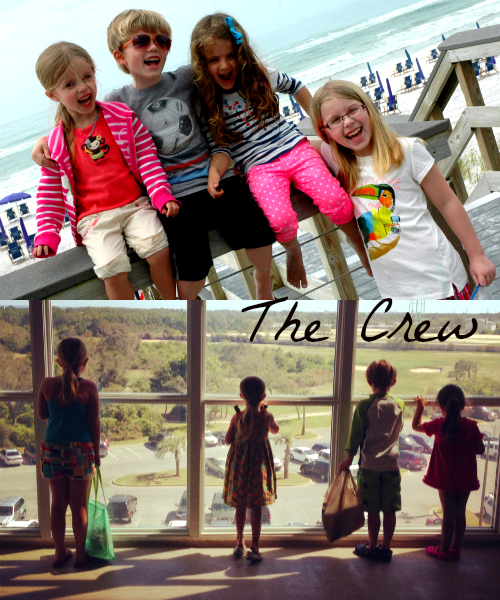 Or all the sweet moments that Fiona was able to share with her very best friend, Georgia…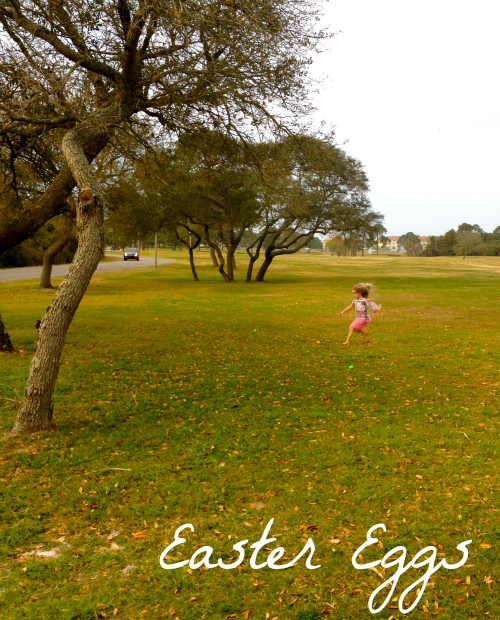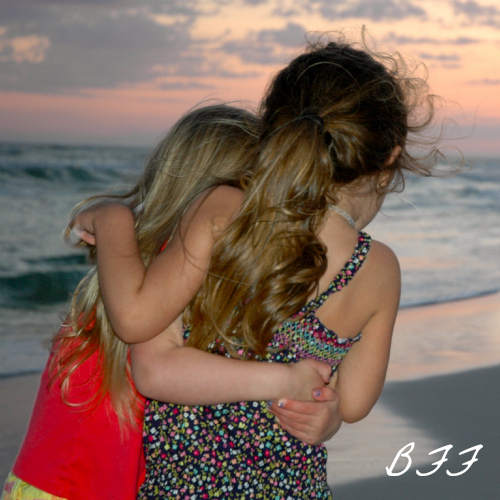 Or my new mantra, "Money in your hand is better than a coupon in your wallet"…Parker wearing his gigantic orange sunglasses and matching hat everywhere…Madi crossing over into grownup world as she read at the beach…and how can we manage going again someday?