"A little perspective, like a little humor, goes a long way."
– Allen Klein
We never planned to go on spring break, but with all the changes coming down the pike (read: my new job in the fall), we realized that this might be our last chance to go on vacation in early April for quite a while. So, we hit the road to Destin with the Terryns…our friends/neighbors/best buds on a sunny morning, bright eyed and ready for adventure.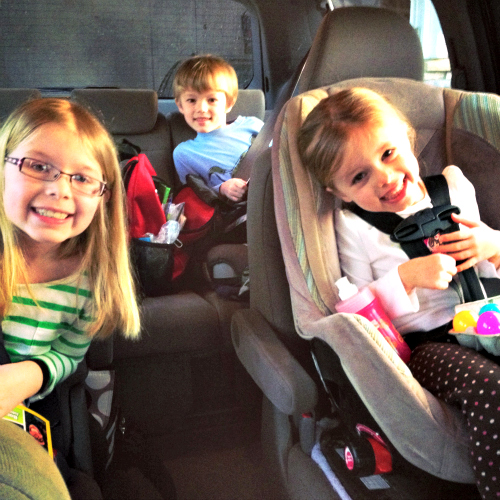 Did I say adventure? Oh…we got adventure all right. Maybe not the one we were expecting. Maybe the kind that starts out so bad, all you can do is laugh. Or the kind that deepens a friendship the way that only gallons of Chex mix, broken glass, Hello Kitty playing cards, torrential rains, dance parties on the balcony, and bad Chick-fil-a can. But yes, an adventure.
It's taken me months to get around to writing this post…the reason why it took so long AND our crazy vacation story is in the long-ish video below…or you can just look at the cute kid pics below…or watch Maggie's snazzy video vignette of our trip here.
Thinking back on it now, it makes me smile. How did we pull that off, I wonder? And will I ever forget those sweet squeals of delight as the kids ran through the surf?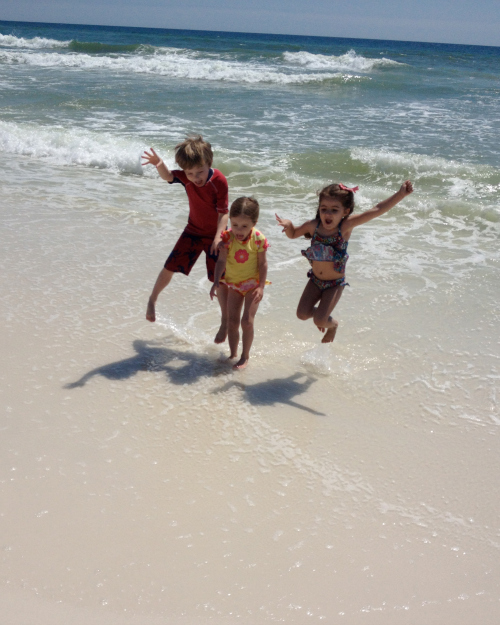 Or when Fiona said, "It's the end of the world, Daddy" as she looked out into the ocean…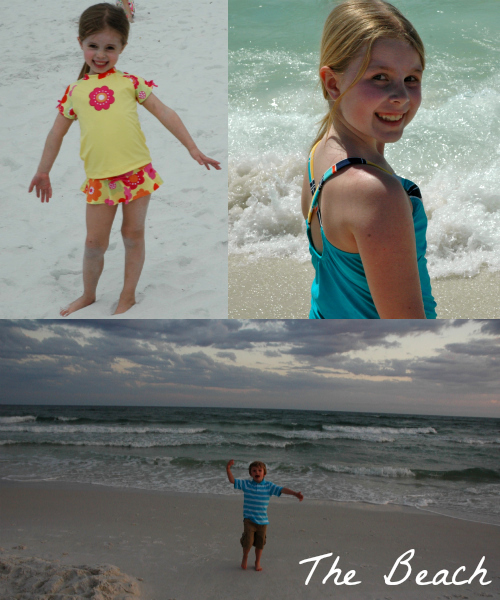 Or all of the super hero escapades…Little Mermaid performances…and running around like crazy…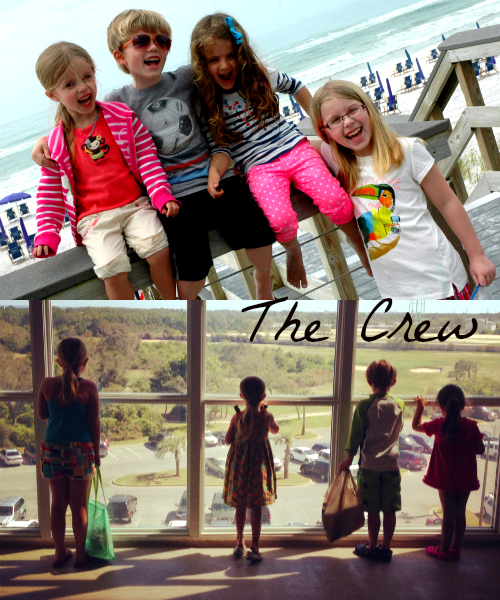 Or all the sweet moments that Fiona was able to share with her very best friend, Georgia…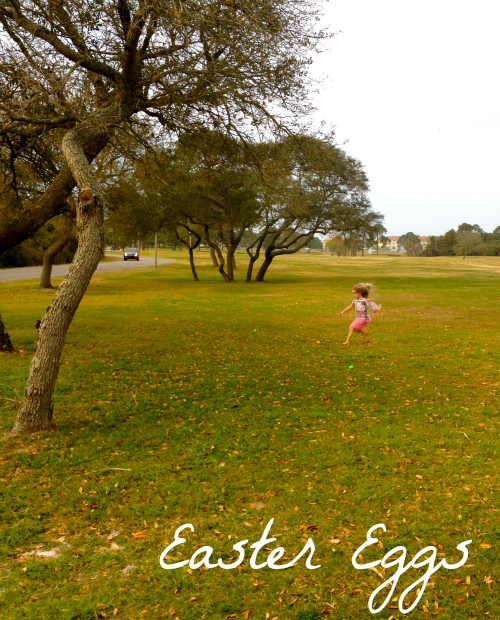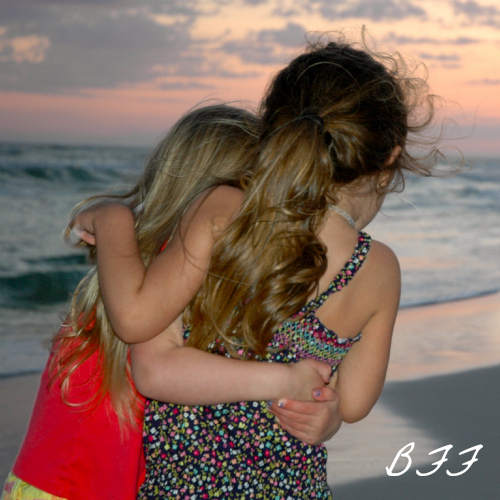 Or my new mantra, "Money in your hand is better than a coupon in your wallet"…Parker wearing his gigantic orange sunglasses and matching hat everywhere…Madi crossing over into grownup world as she read at the beach…and how can we manage going again someday?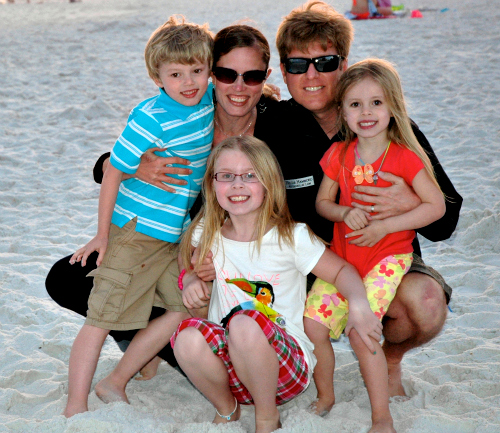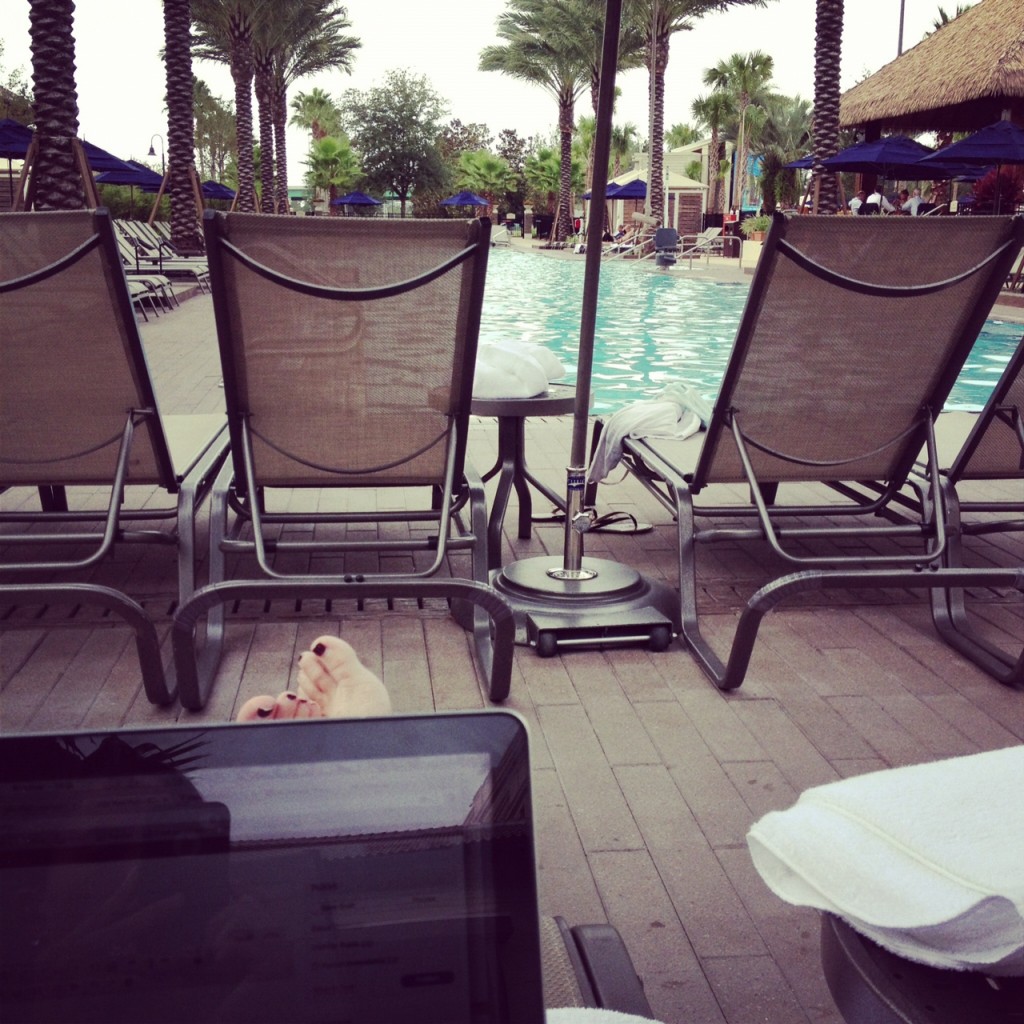 Had a little time to kill by the pool this afternoon while Ben gave his presentation, so among finishing a new book (Illusion by Frank Peretti), answering email, enjoying some solitude, and grading a few speeches, I thought I would use up a few words on a video post about my 1000 gifts…
My Blue Couch Confessions is heading to Mama Kat's Vlogging Workshop this week to answer the question, "If I had to dress up for Halloween, what would I be?"
And here's my answer…and why, oh why, does my "frozen snapshot" on YouTube always look so dorky?
I'm not a Lady Gaga fan, but I came across an article about her struggles with anorexia and bulimia and it got me thinking…
Please…tell me I'm not alone in this!
Whenever bedtime rolls around, the kids jump into their jammies, scrub their teeth, grab their "favorite" books, and head to the living room to snuggle up on our blue couch for story time.
Here's what we read last night…

So…somehow my latest Blue Couch Confession ended up being appropriate for the end of our "Back to School" series over at Mom Colored Glasses. I literally sat down to talk about putting pictures up on my walls and how that has made our house seem more "lived in" and less like a hotel. But then, Fiona trotted into the picture with her ever-present pile of babies and Parker tromped down the stairs wearing his tap shoes and sticking his head directly in front of the camera (he's quite the camera hog), I rambled off into the mixed emotions that I was feeling about school starting again.
Excited and traumatized…all at the same time.
It's like this internal emotional roller coaster that hasn't given me much mental room to think about everything else that "has" to get done. And it seems like that every time I start to get really overwhelmed by the constant work that having all three kids around full time…they run over and give me a "squeezy hug" or host a celebration in my honor…
If you didn't see the post on Mom Colored Glasses, you can head over by clicking here and check it out!
This week's middle of the night "Blue Couch Confession" isn't about decorating, even though I definitely need more help with that. Instead, I am thinking about trying to help my kids adjust…any ideas?
Well, what do you think?
The first installment of my "Blue Couch Confessions" has me asking for help with how to accessorize my brown wall. Got any ideas for me?