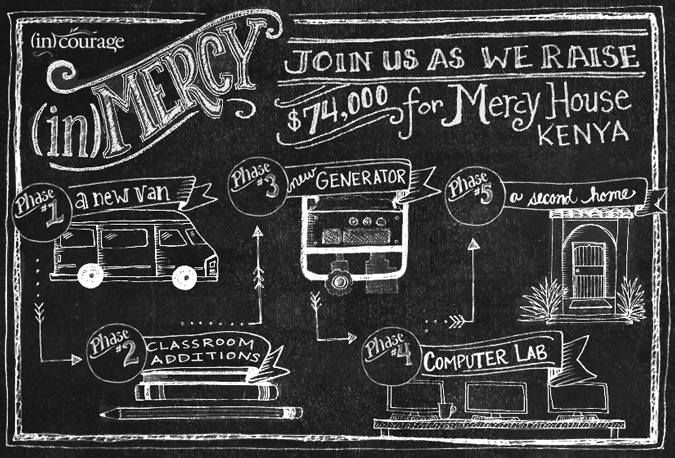 Over the last couple of years, I have been tracking along with the (in)courage community, both because of the beautiful God-centered writing and the amazing projects that they have participated in. One of the connections they have developed is with the Mercy House in Kenya. Formed in 2010 by Kristen Welch, the blogger who writes at We Are THAT Family, and Maureen, a Compassion International graduate, the Mercy House facility helps support teen moms and their babies by giving them the education, nutrition, housing, prenatal care, Bible study, counseling and job skills they need for sustainable living.
So, the (in)courage community is banding together to give these girls five special gifts for Christmas this year, including a new van, generator, computer lab, additional classroom space, and another living space. I'm going to be specifically advocating for Phase 4, a computer lab for Mercy House, and will be back in November to talk more about it, but until then, you can visit the website for the (in)mercy project, and track the project's funding progress in the sidebar!
I love the idea of equipping this ministry to do their work by giving them very tangible gifts. Don't you?
Check out (in)mercy here!