It has been two months since Fiona's birthday, so it feels a little ridiculous to write about it, but I'm falling victim to the "keep everything equal" conundrum. I wrote about Madi and Parker's "Cele-Bake" birthday back in March, so I have to write about Fiona's big day. I kinda feel like I can't move on until I do. Weird.
Now for Fiona's birthday tour. We kicked it off with the McClelland boys at the farm. I can't believe that I actually got this many of the kids to stop for a picture before they scattered. All we were missing was Judah, and he was probably already out riding one of the Jeeps around the barn.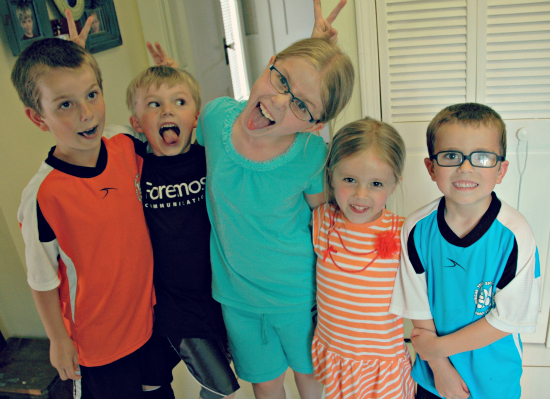 I knew that the kids wouldn't stick around for much, but we did get them to run around finding fun little scavenger hunt clues that Madi made up, all ending at the big mail bin in the front yard. That was about their limit…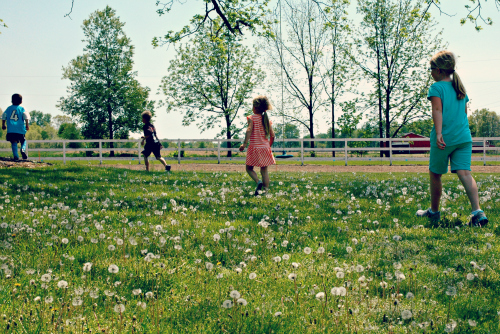 Then it was off for cupcakes and presents. And yes, I realize there should be four candles on the cupcake. Brain hiccup.
I love how deliciously happy she looks. As the youngest kid, she has to "go with the flow" a lot, so it is always great to have a special moment just for her without having to share everything.
The next weekend, we drummed up a little pig-themed party at our house. Yes, pigs. Fiona loves pigs with a vengeance because…well, I'm not sure why. Maybe because they are pink? But for whatever reason, she can't live without them, so Mom and the girls set off to make pig cupcakes. They turned out so cute, just like the pig cookies I remember my Mom making when I was a kid, complete with marshmallow noses.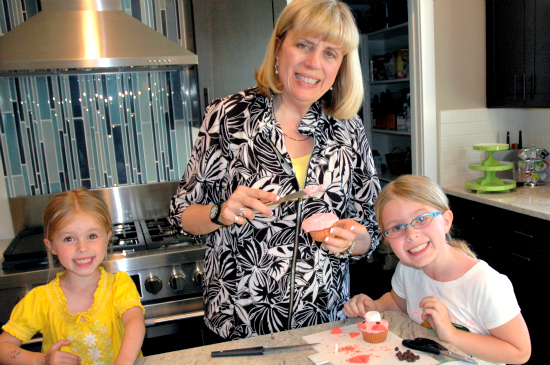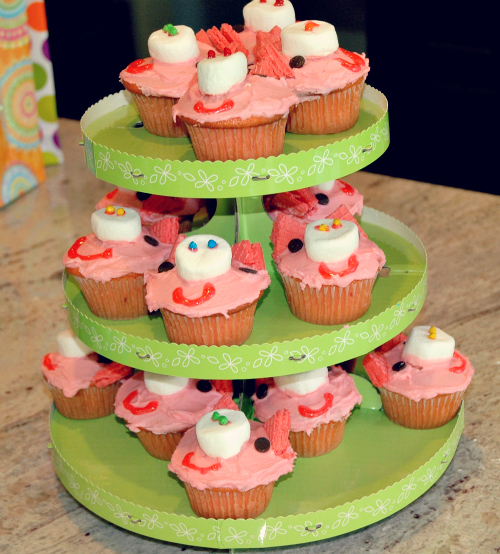 For the party, the kids made pig pictures…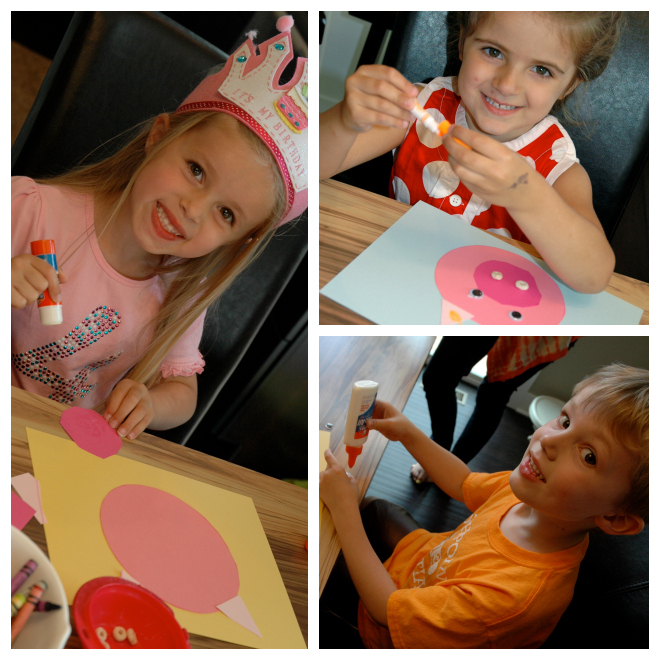 …played Pin the Tail on the pig, courtesy of Parker's art project from school…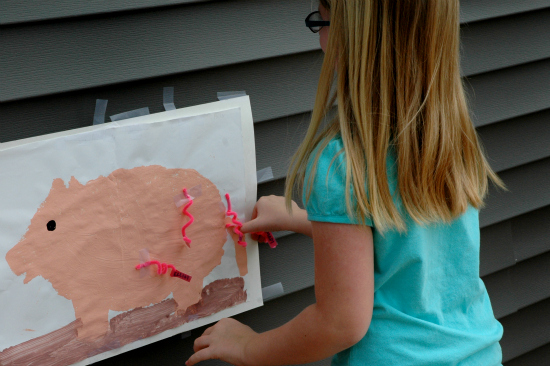 The kids grabbed cotton balls with silicone pig potholders…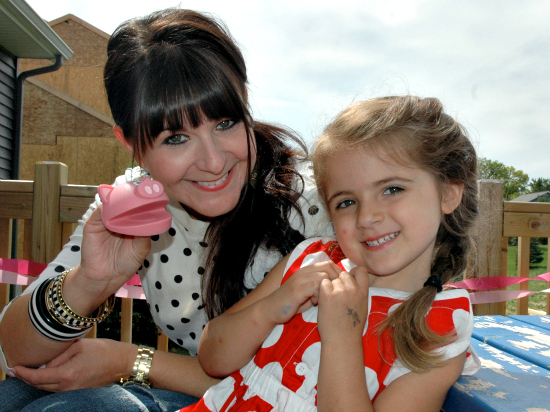 …and helpful aunties blew bubbles…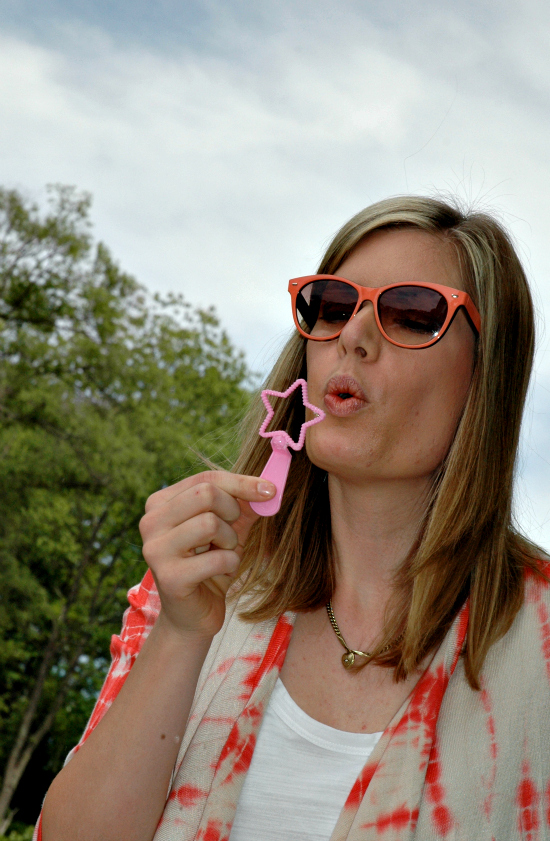 Fiona got a pony to go along with her new American Girl doll…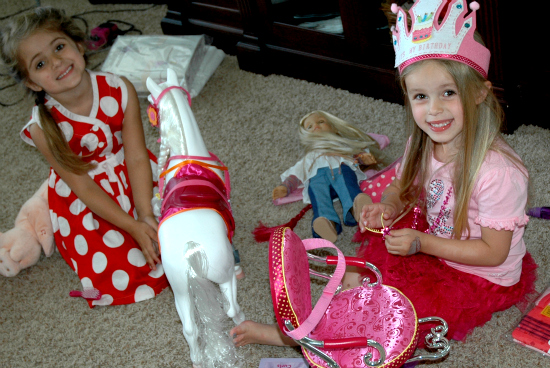 …and it ended as it had started…with more silly, silly faces…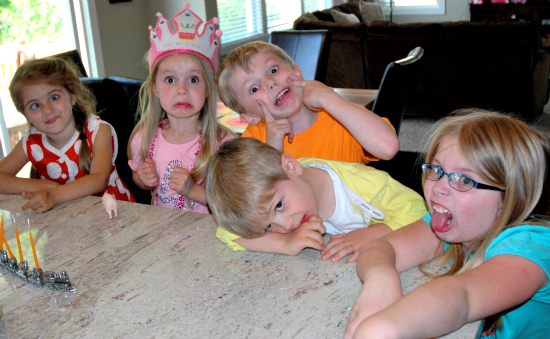 Those kids love to mug for the camera, especially when it involves crossed eyeballs and wacky looks. Maybe a reaction to the millions of pictures that we subject them to? If I still had 24 exposures to work with and a little square disposable flashbulb, I certainly wouldn't be asking them to make such awesome faces.
Happy Birthday, Fiona!