I feel some responsibility to share the outcome of our "cele-bake" birthday party last month for a couple of reasons. First, I was inspired by Pinterest, and I am compelled to add our adventure to the mix. Secondly, the kids had such a great time celebrating with their friends…and for the very first time, we had the space for them all to run and play without stomping all over each other. Lastly, this may be the last year we can get away with a combined birthday party.
So…the adventure.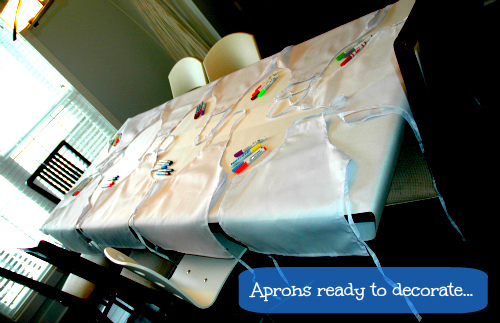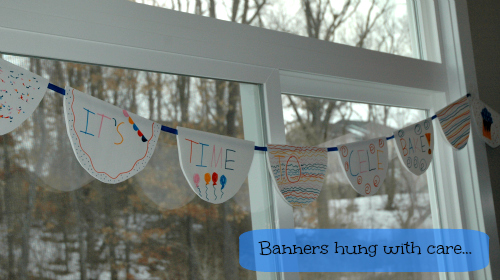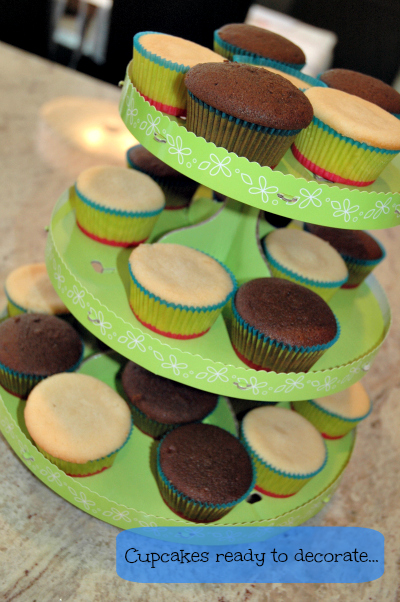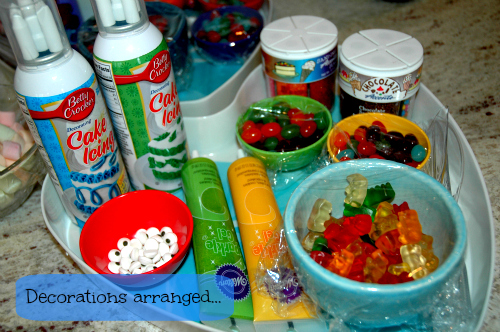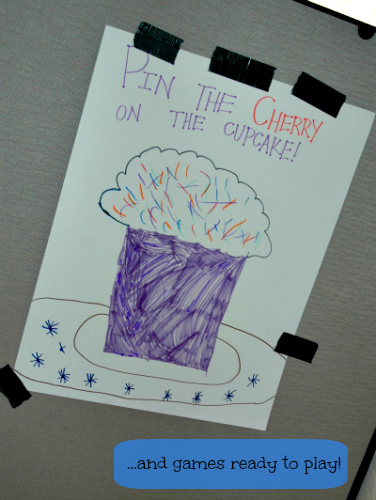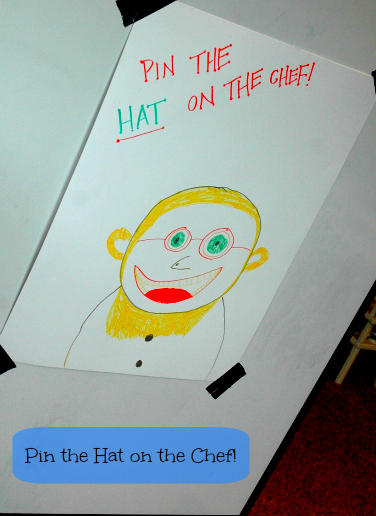 We were ready for the kids to arrive!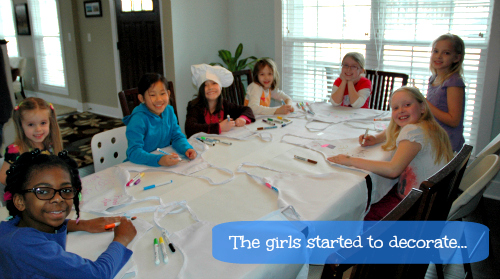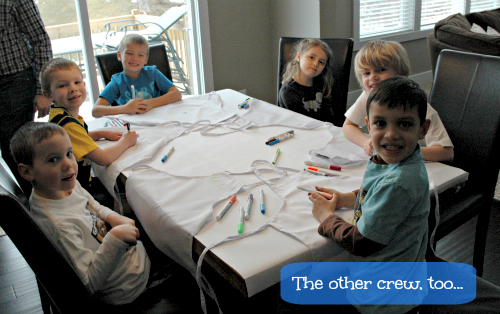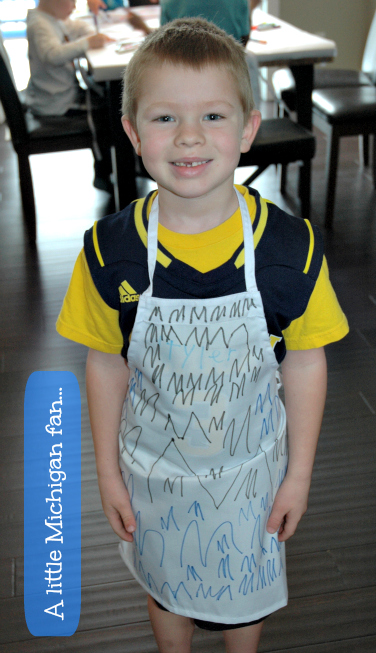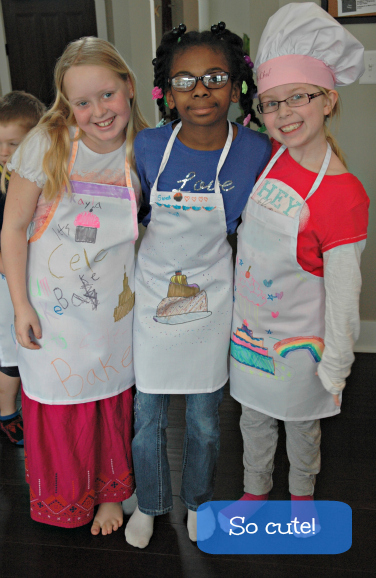 After the kids finished their aprons, it was off to play in the basement while we got the next round of activities ready…smoothies and cupcake decorating! All the grownups were a bit skeptical of my idea to make smoothies with 15 kids, but I had all the frozen bananas, berries, and yogurt measured out ahead of time, all three of my Ninja pitcher blenders ready, and lots of little cups so everyone could try each of the three smoothie recipes.
It could have been a giant disaster, but it worked out somehow. Everyone happily ingested some fruit, which was my goal, because the next activity was a free-for-all cupcake decorating extravaganza.
Sugar…overload.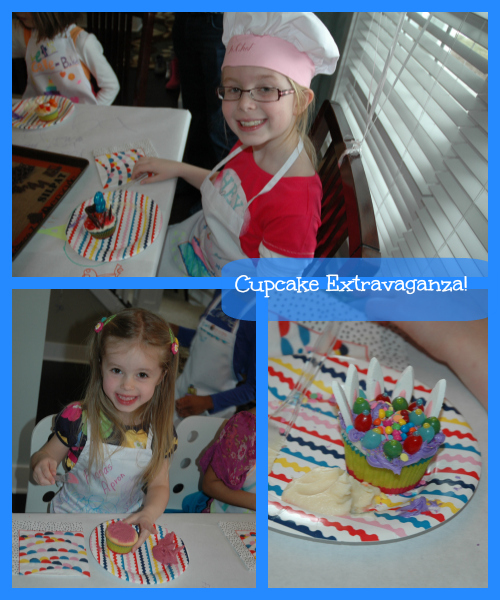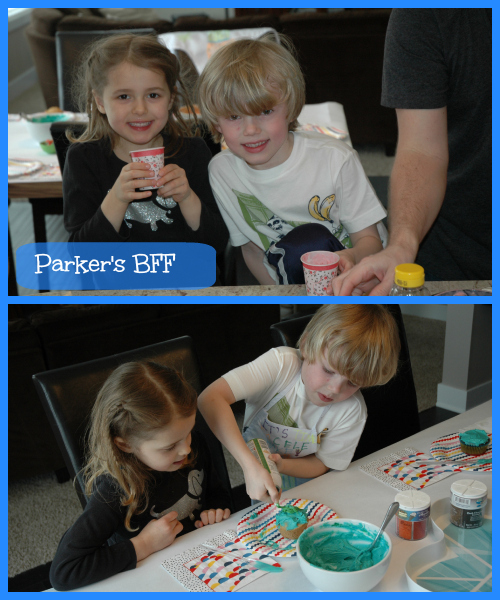 …and after loading on the frosting, sprinkles, and candy, we finally cut them off so that we could sing Happy Birthday and EAT!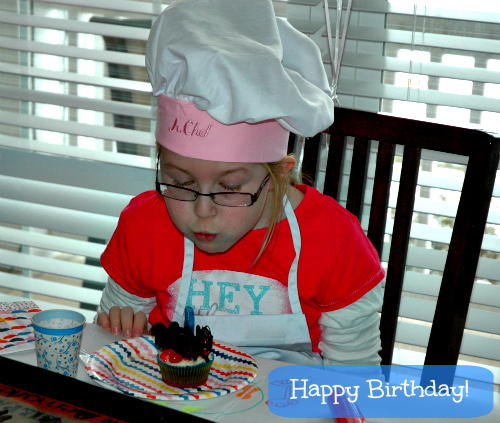 The kids loved the party. It was fun to have a gaggle of their friends around and to see them be a little crazy. The grownups were Exhausted with a capital "E", but it was the good kind of exhausted. The thankful kind of exhausted. The can't get off the couch kind of exhausted.
I love celebrating my kiddos…and I'm so glad that we were able to do it up well this year.