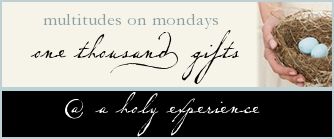 We jammed the last few weeks with more vacation, outings, and adventures than I ever thought possible. Days of thrills followed by days of cranky recovery, and honestly, I don't quite feel back to normal after four back-to-back weekends of being on the go. At the same time, I feel incredibly blessed for the time that we were able to spend with family, friends, and with our little nuclear family. Such a gift…here are a few more (in no particular order).
#535: "Pandie"
#536: Landscaping
#537: First 5K of the year
#538: Meijer Gardens in the summer
#540: The Cherry Festival Parade (as the firetrucks went by…)
#541: Ready for a boat ride…
#542: Buddies
#543: St. Joseph Carousel Rides
#544: Swimming in the lake
#545: Carousel Lions
#546: Holding hands at Michigan Adventure
#547: Visiting a new library (to us)…why have we never gone to the Main Grand Rapids library before?
 #548: My Grandma
#549: Time with Grampy
#550: My Grandpa
#551: Hats
#552: Grumpy faces that still make me smile (most of the time)