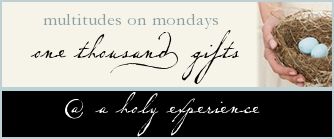 We had been planning on this weekend in Saugatuck for months, but it still snuck up on us between house tasks, work, and…everything else. So when last Friday rolled around, we threw some clothes, food, and beach toys in the car and drove the short 45 minute jaunt to the little town on the lakeshore, the tourist town that tries extra hard to not be "touristy".
I didn't think much about my expectations for the weekend, but as soon as we pulled up to our cabin, I felt myself slide into a slower, less stressful place, and ready to focus on just being together as a family. We had a few tough "moments" with the kids, but for the most part, it was a gift of a weekend…low key, relaxing, perfect weather, amazing digs, reconnection time for Ben and I…and well, I just feel so thankful for…
#517: no schedule
#518: crazy pool time
#519: burned pancakes (for a good dose of humility)
#520: no Wi-Fi
#521: Oval Beach…quiet, peaceful, and beautiful
#522: afternoon strolls…and poses…
#523: window shopping
#524: rock collections
#525: ice cream smiles
#526: rocking and talking, bug-free on the screened porch
#527: pics with my girls
#528: twilight fishing
#529: pics of my boys
#530: forgetting about my to-do list
#531: exploring nature
#532: leaving feeling refreshed
#533: and I can't forget…my new baby niece! Yippee!